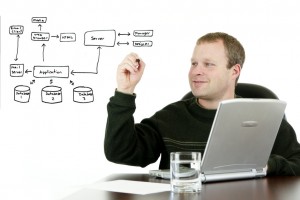 As a marketer, you need to think strategically about what you have to offer. You need to look for ways to create a series of marketing messages that drive toward a particular result.
Sequential marketing is a process of delivering multiple messages over time that communicate information to encourage and persuade people to purchase.
Here are some methods to reach people:
-Email
-Social Media
-Postcards
-Letters
-Website
-Phone
-Events
-Flyers
-Brochures
-Blog
-Radio
-TV
-Billboards
-Newspaper ads
-Magazine ads
-Banner ads on websites
-Facebook ads
-Google Adwords
And the list goes on.
The point is that you have a lot of choices to be able to reach people.
The key is to select and schedule a series of messages. Marketing takes time and it takes creativity.
You need to think about your ideal customers and what they are struggling with. What do they need?
Talk about the problem and lead them to the solution. What's the solution?
Relief comes from purchasing your product. You have to build toward the solution.
What do you have to offer?
What are 3 methods you can use to communicate your message?
Create a 3 step marketing campaign and then send it out.
When you implement marketing campaigns, your job becomes easier. You will attract more customers who want to purchase from you.